Matthew Stephens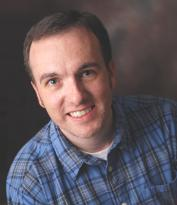 A former public school teacher turned home school dad, Matthew Stephens is now the author and director of Essentials in Writing. A homeschooling father of three (and an adopted one on the way), Stephens enjoys speaking about issues related to writing. His seminars help "lighten the load" for parents dealing with reluctant writers and students who hate to write. Stephens's time teaching in the classroom and creating curriculum as a public school teacher gave him experience that he has put to use in the homeschool market.
Stephens is a graduate of Missouri State University and William Woods University. He holds a Bachelor of Science in Elementary Education with emphasis in Middle School and a Master of Education in Elementary Administration. Stephens is known by his students as expressive and funny. He and his lovely wife, Jenny, currently teach their three children at home in West Plains, Missouri.
Friday

12:30

Room 313

Bullet Proof Writing for Reluctant Writers

If you're looking for a simple and easy way to make sure your reluctant writer produces quality writing, this workshop is for you. Stephens will share information to help you understand your reluctant writer and explain easy ways to get your reluctant writer on the road to writing success.

Saturday

9:00

Room 315

Easy to Implement Building Blocks for Writing

Discover the easy, step by step approach to forming quality compositions at any grade level. This workshop will provide you with a complete discussion of the structure of sentences, paragraphs, and/or essays. Stephens will show you how to get your students to write quality compositions using these foundational building blocks for writing.

12:30

Youth 110

Overcoming Research Paper Anxiety

Most parents and students do not enjoy writing a research paper and many are intimidated by this seemingly daunting task. In this session, Stephens breaks down the process of writing a research paper into easy steps and provides helpful information that is sure to relieve your uneasiness.