Alice Reinhardt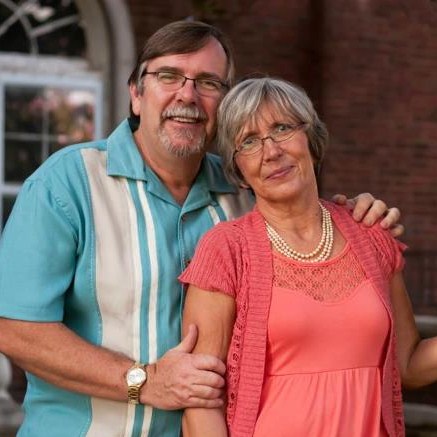 Alice Reinhardt wears the hats of wife, homeschooling pioneer, adoptive mom, entrepreneur and grandmother. Alice and Mark have 7 children, two adopted from Liberia. They began their homeschooling journey in the "pioneer days" of the early 80s. Well passed the old questions of "is it legal?" and "what about socialization?", Alice now fields questions from the next generation. She offers support to her grown children as well as homeschoolers she meets as their business, Rhino Technologies travels across the US. Rhino Technologies was formed by Mark, Alice and their entire family in 2000 to offer audio and video recording, production and duplication to conferences such as homeschooling, organic farming and adoption, to name a few. They have met literally thousands of families over the years and developed long-standing relationships with many attendees, speakers, and conference organizers. Alice believes the current generation of homeschoolers and parents need the vulnerability and transparency of those who have made mistakes along the way, while she herself would like to understand more of the needs of the millennial generation. With grandbaby number NINE making its appearance in 2016, Alice brings a multi-generational viewpoint to the topics she discusses and the families with whom she interacts. Alice's passions are for Christ, her family and ministering to young moms of which she once was and knows firsthand the reality of the struggle.
---
Mrs. Reinhardt will be speaking at the following times:
Friday, 10:15-11:15 am, Room 313
Is Your Curriculum Crushing Your Homeschool?
We often forget that our curriculum is simply a tool in our homeschooling journey. When we encounter struggles or difficulties, the tendency is to view those struggles rooted in difficult, lazy or unmotivated children rather than in the curriculum of choice. It is important to remember that the 'right thing at the wrong time is the wrong thing. Using something as basic as potty training can give parents a guideline to determine if, in reality, their curriculum is the culprit.

Saturday, 9:00 - 10:00 am, Room 313
Grandparents, Homeschooling Parents, and Grandkids: How Do You Make It Work?
The role of grandparenting in this homeschooling journey is somewhat like uncharted waters. Grandparents might be confused, antagonistic, or offering the wrong support. Parents may struggle with boundaries and expectations and not know how to incorporate this generational tool into their homeschooling. From a homeschooling mom and grandmother, you can learn how to establish a healthy common ground that is a win-win for your homeschool experience.