Sue Pruett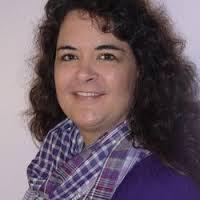 Sue Pruett's Talk:

Friday

2:00

Room 370

5 Steps to a Successful Homeschool Day

Imagine moving through your day, getting everything done that needs to be done, not forgetting to cover phonics during school, or to return that book to the library, doing all those wonderful 'extra' studies that are so fun and build your relationship with your children, as well as their intellect and knowledge. – You CAN do it! Sue Pruett will show you how in this one hour seminar. Even an imperfect schedule, and an imperfect ministry, by an imperfect mother, BLESSES your family! This scheduling talk is like no other. You will find out how you can accomplish all that needs to be done, and let the rest go. You can learn how to finish your day satisfied that today's work was done. Sue will help you discover your own path to a more peaceful day, and maybe even how to better follow the Lord's will for your life right now.

Saturday

9:00

Room 341

Nature Studies - The Natural Way

Nature Studies sound so wonderful – and intimidating, don't they? We are blessed to have a wonderful guide for us in Miss Charlotte Mason! She advocated getting children into the out of doors every day, in all kinds of weather, and in all kinds of spaces. Whether you have no yard of your own at all, or you have acres of land right outside your door, it IS possible to give your children an excellent education about God's creation. Join us at this session to discover how!