UPDATE: Due to inclement weather, the Homeschool Meet & Greet Curriculum Sale has BEEN RESCHEDULED for Thursday, 8/6 @ 6:00PM 36 Fireman's Way, Poughkeepsie NY (behind Calvary Chapel of the Hudson Valley)
Homeschool Meet & Greet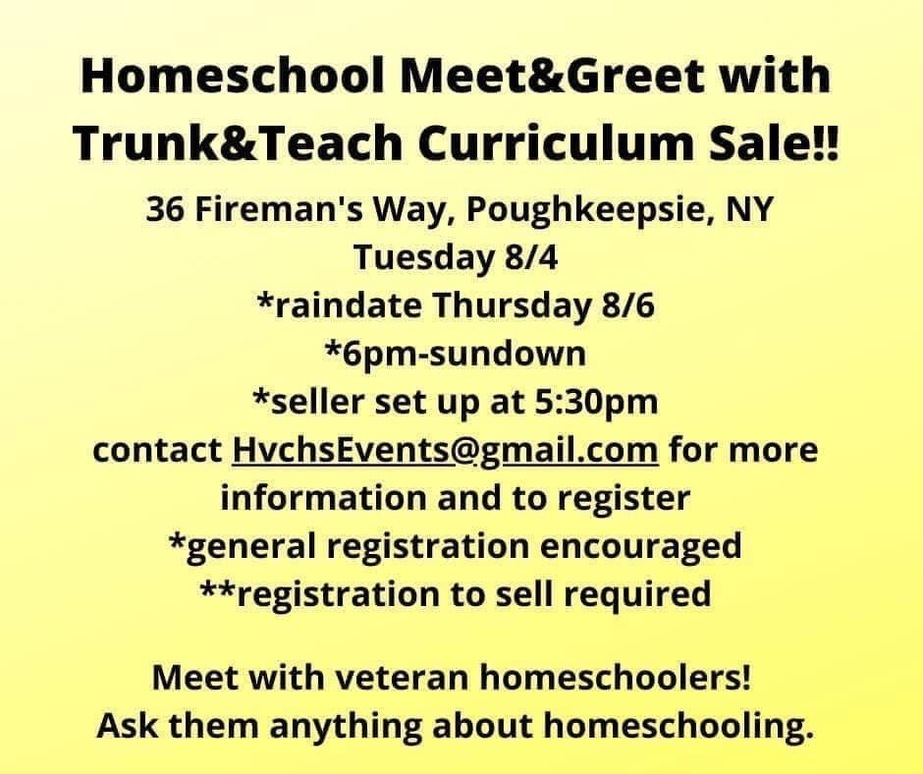 NEW This Summer:

DCH Runner's Club!

REGISTRATION IS CLOSED. (check back for the next club)

For Middle & High School Students

"..let us run with endurance the race that is set before us, looking to Jesus, the founder and perfecter of our faith." Hebrews 12:1-2


2019-20 DCH Basketball Sponsors
Saturday Basketball 2020
DCH Saturday Basketball 2020
[your child does not need to be homeschooled to participate in Saturday basketball]
Our winter instructional basketball program is open to all children ages 7-12 yrs old who are interested in learning the fundamentals of basketball and/or seeking to sharpen skills already present. DCH coaches will blend the teaching of basketball skills, good sportsmanship, and Biblical truths into each session. Our coaches will encourage your child in their abilities and seek to motivate each child to play their personal best!
Dates: 1/4, 1/11, 1/18, 1/25, 2/1, NO Saturday Basketball 2/8, 2/15, 2/22, 2/29 [No make-up dates]
Coming This Summer & Fall to DCH Sports
NEW This Summer & Fall to DCH Sports:
DCH Runners Club
For High School & Middle School Students
Check the DCH Sports Calendar for up-to-date information.
If you would like to be added to our email list to recieve up-to-date information contact us at dchyouthsports@gmail.com
DCH Pictures
Championship Game 2015-2016
Alumni Practice 2015-2016
JV Girls 2015-2016
JV Boys 2015-2016
Saturday Basketball 2016
Saturday Basketball 2016
Game Plan Challenge 2016
Saturday Basketball Coaches (and Kevin) 2016
Girls Basketball Camp 2016
Boys Basketball Camp 2016
Boys Basketball Camp Warm-Ups
Coach Joe
Girls Varsity 2014-2015
Girls Basketball Camp 2015
Girls Basketball Camp Coaches 2015
Championship Game 2014-2015
Girls Varsity 2014-2015
Senior Pictures 2014-2015
Championship Game vs Upton Lake 2013-2014
Championship Game vs Upton Lake 2013-2014
Girls Varsity 2011-2012
Girls JV 2011-2012
Kelly 2016
Prayer Huddle 2016