Step into your own mobile tools with custom web applications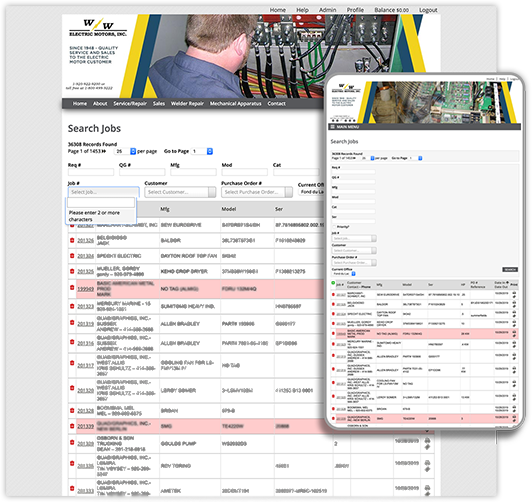 Inventory Tracking
WW Electric was looking for a way to convert their existing Access database to something mobile and usable by all 3 of their offices. They had Service-Life.com convert their Access tables to SQL and then host their data in the cloud. They built custom forms to track jobs flowing through all 3 office locations. The custom web applcation brings consolidation and ease of use.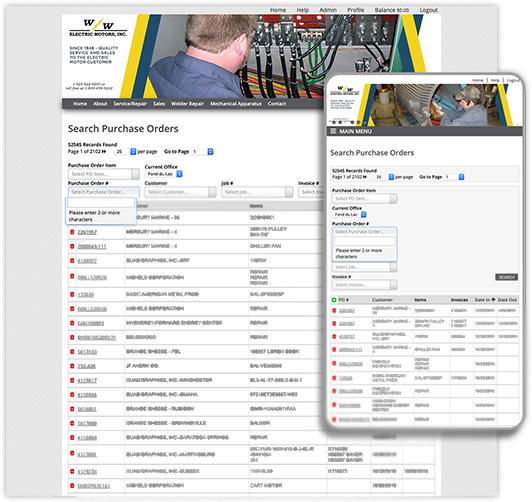 Purchase Orders
Service-Life added a purchase order tracking system that allows WW Electric to add, edit and delete purchase orders for customers. They setup their company web site with Service-Life.com and employees login to the company web site to gain access to job and purchase order tracking. This allowed for a mobile friendly entry of data.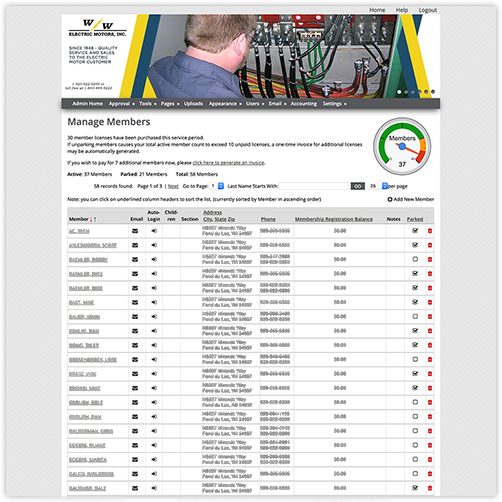 Employee Management
The secure web site is built around the employees that login to the WW Electric web site. The site keeps track of who is logged in and what office they belong to. Managing the employee list is super easy!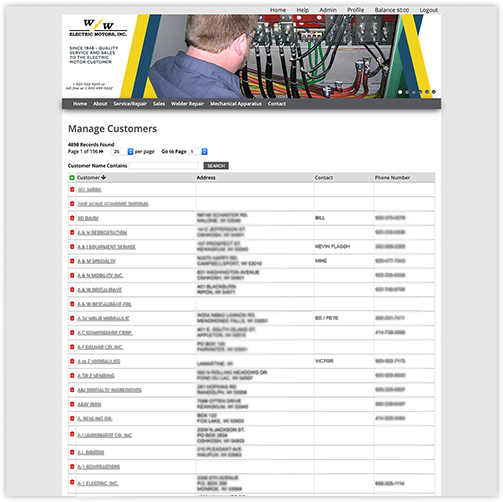 Customer Tracking
WW Electric was looking for a secure way to track customer information across their 3 offices. Customers are tied to job tickets and purchase orders for easy lookup.